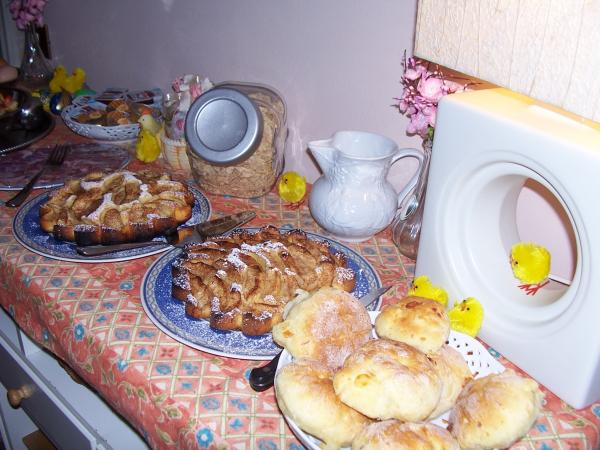 Breakfast is one of the strong points of Villa Pepa, because it is always plentiful and tasty.

Everyday we serve breakfast under the kiwi-pergola in the garden or, in case of bad weather, in the sitting room in front of the fireplace.
You will choose between tea, coffee, milk and hot chocolate; you will taste fruit juices, yoghurt, marmelades, fruit salads, croissants, cakes and, for whom prefer salty breakfast, hams, cheeses and eggs.

Sonia often uses season products of our garden to prepare breakfast, like strawberries, apples, pears, cherries, redcurrant, blueberries and kiwi.

Our B&B is certified to serve glutenfree breakfast (A.I.C. Authorization): you are pleased to inform us of this special need in your reservation request.